One of the USA Ski Team's most talented youngsters, River is in constant search for speed and high performance.
After 3 gold medals at the Youth Olympic Games, he is ready to step up at the World Cup.
"I like to think of myself as a skier first and foremost and a racer second. I've gotten to where I'm at in my career today by following my love for the sport and enjoying the process of learning. I love each event as its own unique challenge. Giant Slalom may be my favorite child for now but I hope to continue to learn and grow in all events. Particularly super G which I will be racing a bit more of in the World Cup this year."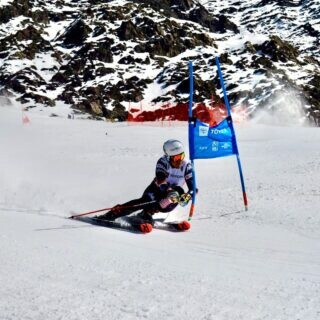 Best of luck to River from everyone at KOO!
---
Snow GogglesSnow Goggles
Eclipse
The ECLIPSE is designed for all snowsport lovers and professionals alike, who demand top-level performance, technology and style from their eyewear.
View Product