We are proud to be back as official partners of the most adrenaline-filled and technical cycling event. Strade Bianche is starting on the 5th of March, in the heart of Tuscany, and we are looking forward to it! For this special occasion, KOO has designed the official Strade Bianche sunglasses.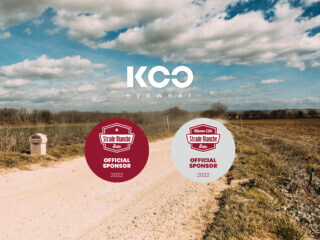 During the toughest races on the gravel, dust rises from the ground and sticks to the frame.
That is what inspired the design of the new Demos Strade Bianche, with the smoke Siena Red Mirror lens that is perfect for any road condition.